Tutorial Cara Menginstal Microsoft Visual Studio 2008
1.Pilih dan double-klik setup.exe pada folder Microsoft Visual Studio 2008, maka akan muncul jendela seperti ini dan pilih "Install Visual Studio 2008" untuk menginstal.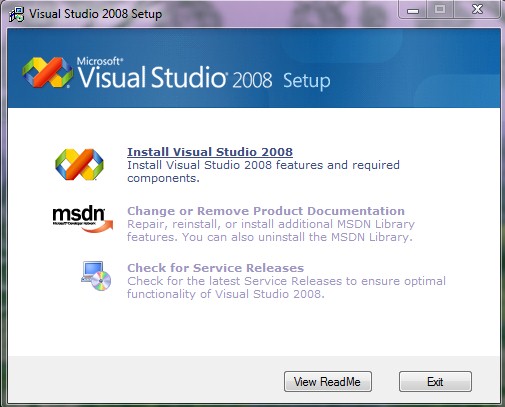 2. Setelah itu akan masuk pada jendela installasi utama dan akan loading seperti gambar dibawah ini.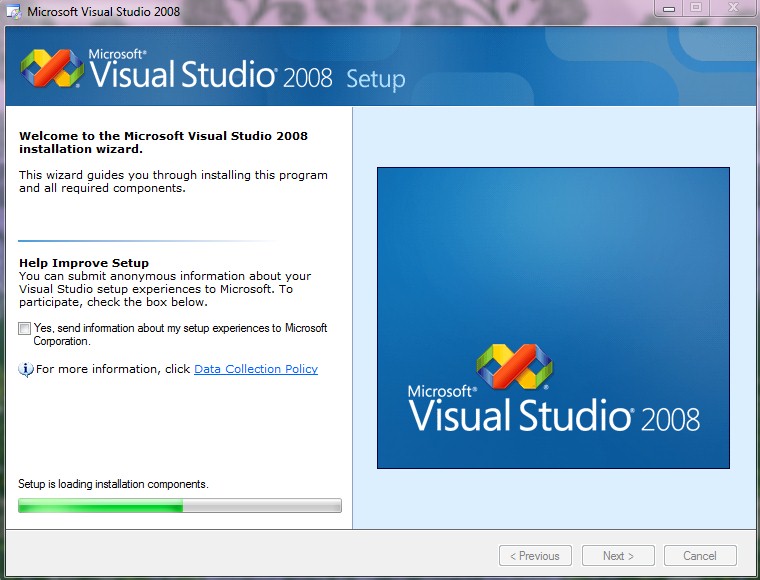 3. Jika sudah selesai loading, klik Next pada bagian kanan bawah jendela.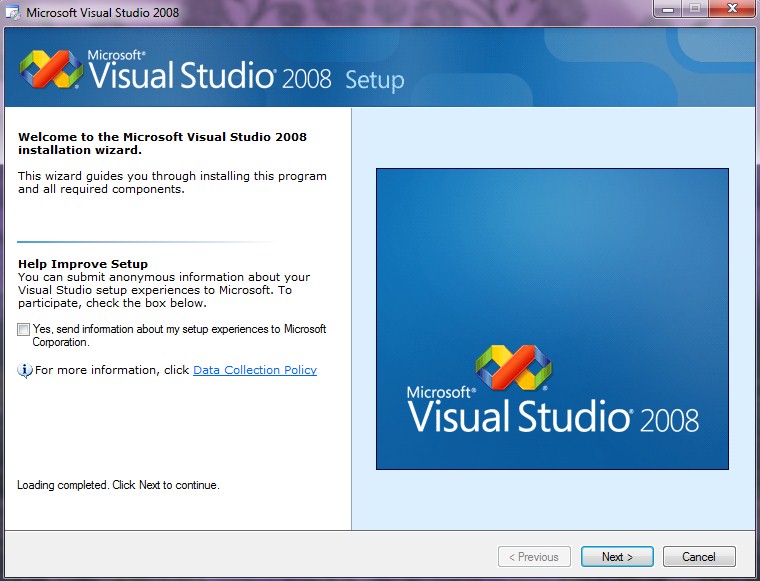 4. Pada tahap selanjutnya, akan ada dua pilihan pada radio button, pilihlah "I have read and accept the license terms." Lalu pilih Next.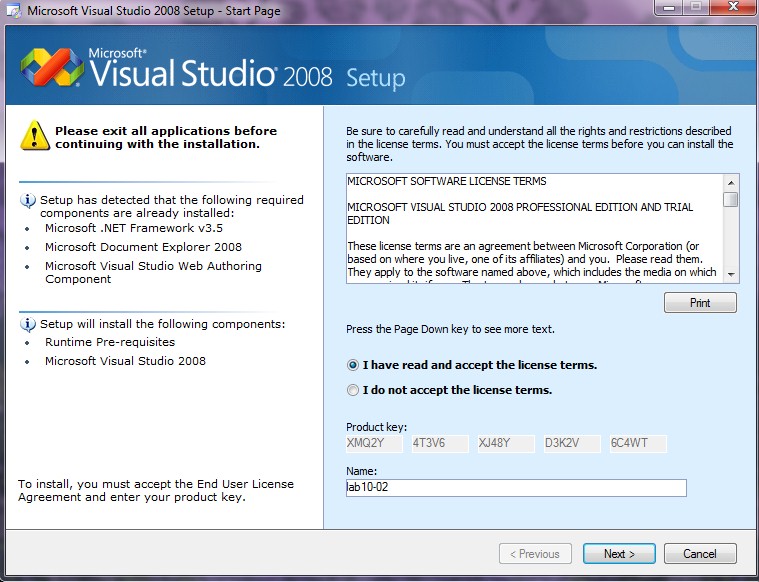 5. Lalu akan ada tiga pilihan pada radio button sebelah kiri, pada pilihan umum akan berada di default, namun untuk kelengkapan data yang dibutuhkan maka ubah radio button menjadi Full, lalu klik Install seperti pada gambar.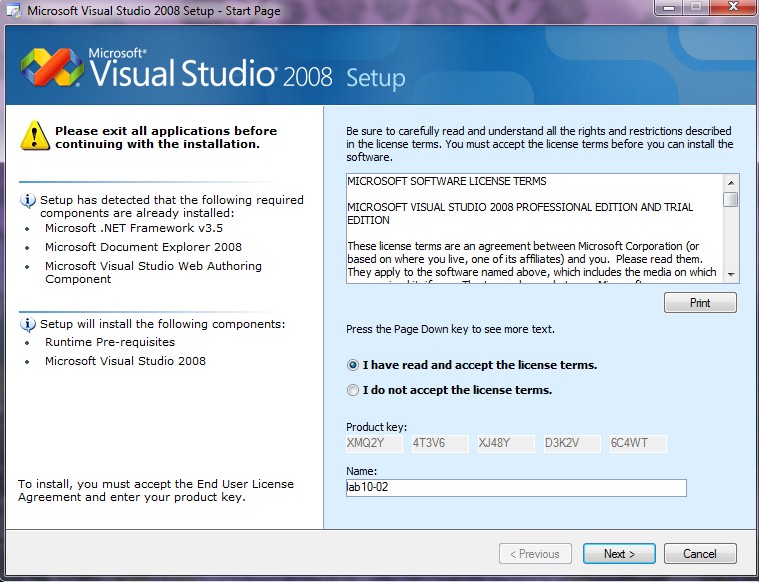 6. Setelah itu akan mulai menginstal Microsoft Visual Studio 2008, tunggulah proses instalasi sampai selesai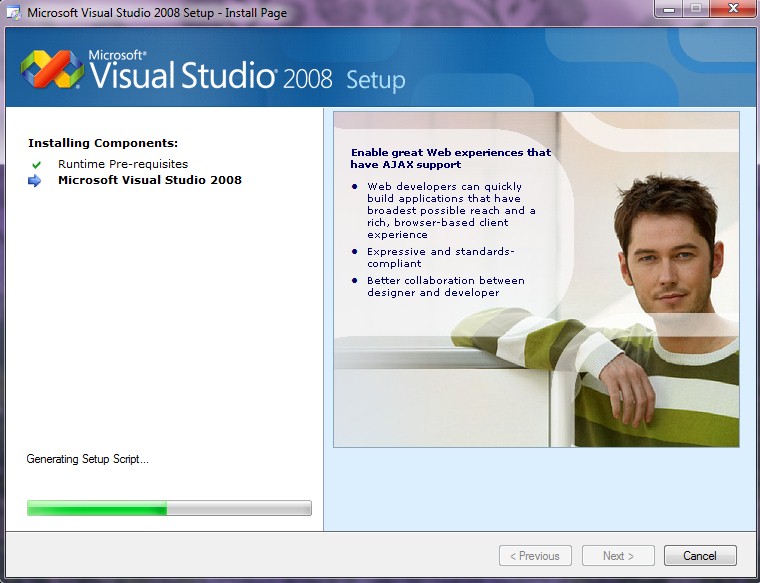 7. Jika sudah proses instalasi sudah selesai maka proses hasil akhir instalasi akan seperti pada gambar, untuk menutup jendela instalasi klik Finish pada bagian kanan bawah jendela.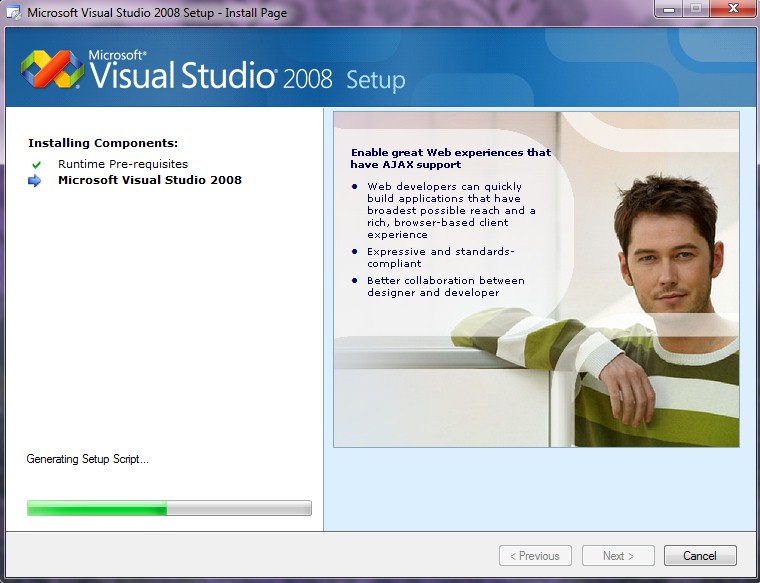 8. Jika jendela instalasi sudah ditutup maka akan muncul jendela baru seperti ini,  karena proses instalasi telah selesai dan berjalan sempurna maka tinggal klik Exit pada bagian kanan bawah jendela, maka proses instalasi sepenuhnya telah selesai.